Thermal actuators are used in many applications in automobiles, including engine cooling systems, oil coolers, and exhaust gas heat recovery (EGHR). The engine cooling system is an indispensable system for the normal operation of the car. Thermostats and MAP thermostats are vital components of this system.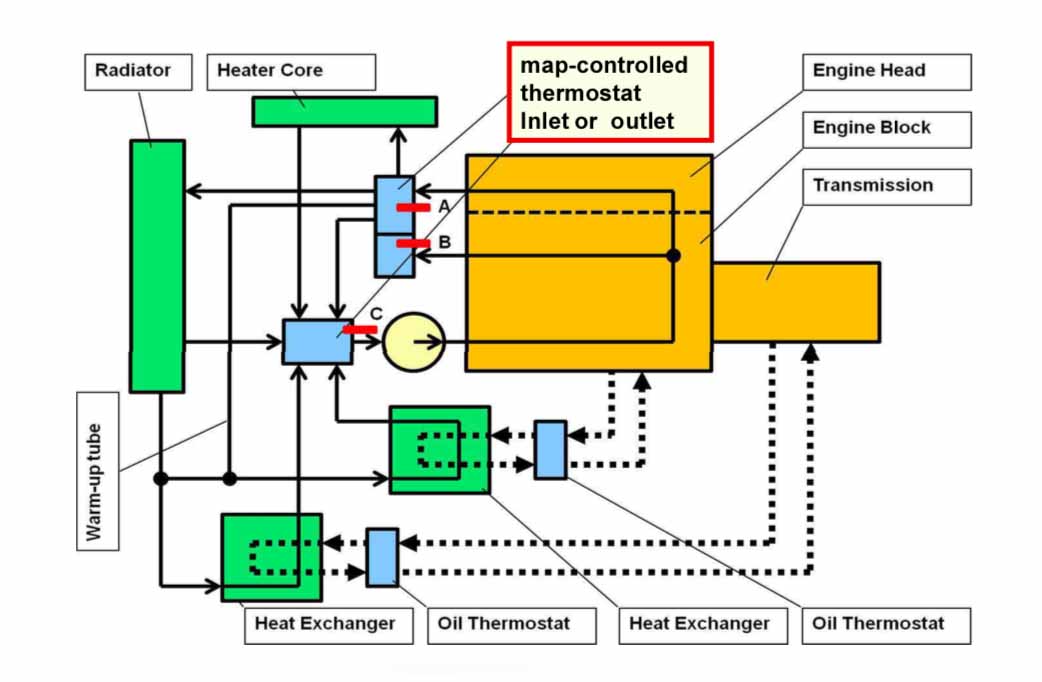 As an important part of the new generation automotive engine cooling system, the MAP thermostat can accurately control the engine cooling cycle by PWM signal sent through vehicle ECU.
Increase of the engine water temperature by 10 °C makes the engine burn more fully. The increase of engine working temperature makes the combustion more sufficient, which has a very significant effect on energy saving and emission reduction.
CO decreases 5%~15%
HC decreases 5%~15%
Soot particles decrease 20%~30%
At 120 km/h, reduce 0.5%~4% fuel consumption
At 90 km/h, reduce 1%~6% fuel consumption
At idle state, reduce 4%~8% fuel consumption
TU-POLY is committed to constantly innovating product materials and structures for better performance and durability.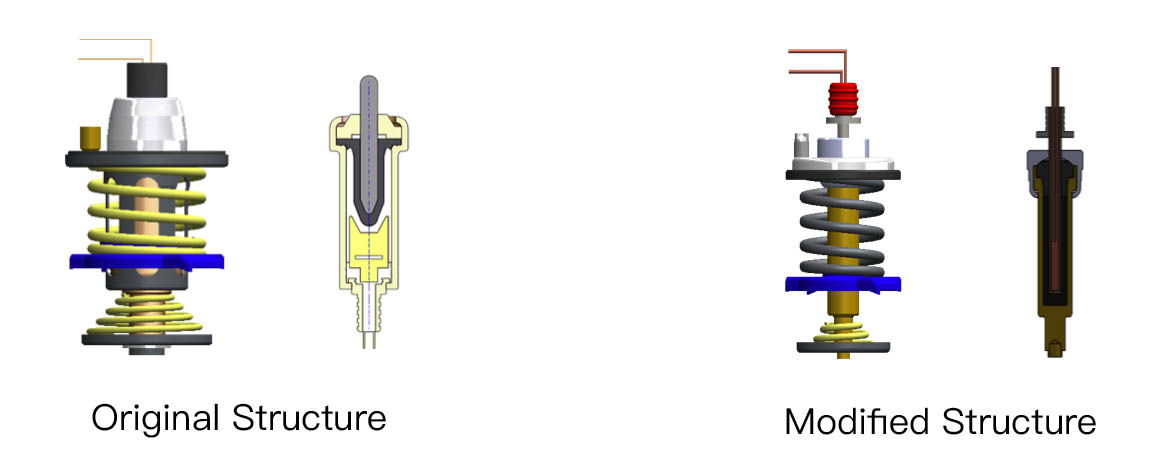 | Sealing method | Static seal | Motive seal |
| --- | --- | --- |
| Product structure | Tube type(squeeze and push type) | Plunger piston type |
| Comparison | For the structure that heated at the bottom of the sensor, more space of installation in the diameter direction is needed. The product structure is more complex, which affects the temperature effect of the sensor and the pressure tolerance is not good. | Heat the wax to expanse by heating rod and then realize the control of thermostat valve opening and closing. The structure is simplified and the temperature effect is good. |